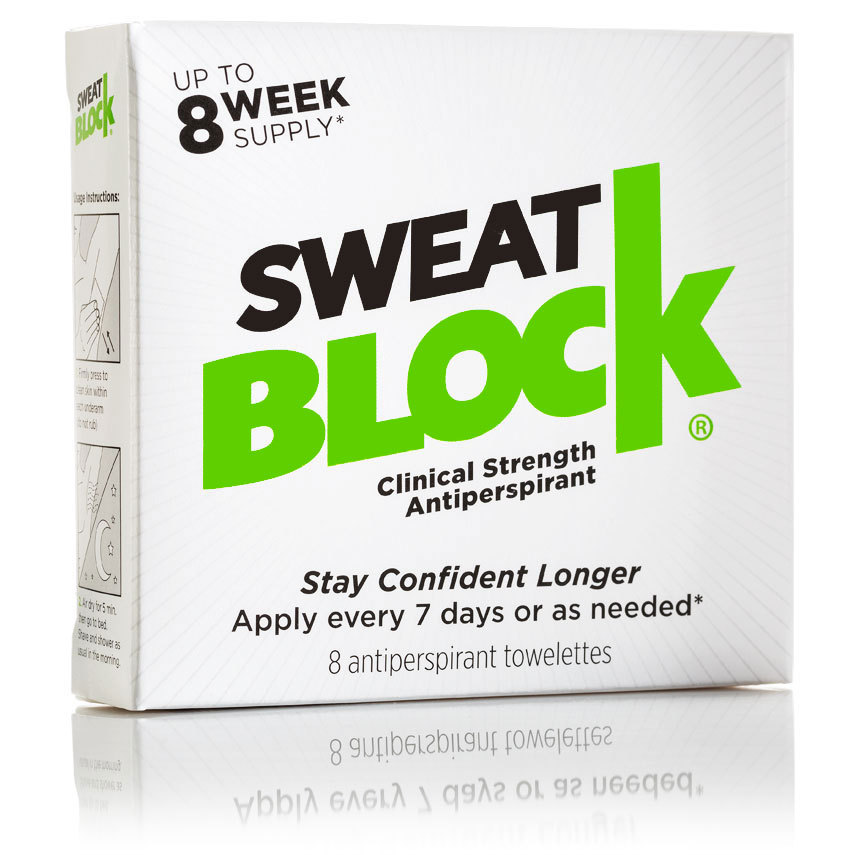 SweatBlock brings relief to thousands of Hyperhidrosis sufferers, characterized by abnormally increased sweating/perspiration, in excess of that required for regulation of body temperature. SweatBlock is a liquid antiperspirant formula pre-soaked on a soft towelette to stop excessive underarm sweating for up to 7-days per use. Their trade-secret formula and unique application method combine to deliver results their clients can count on when it matters most.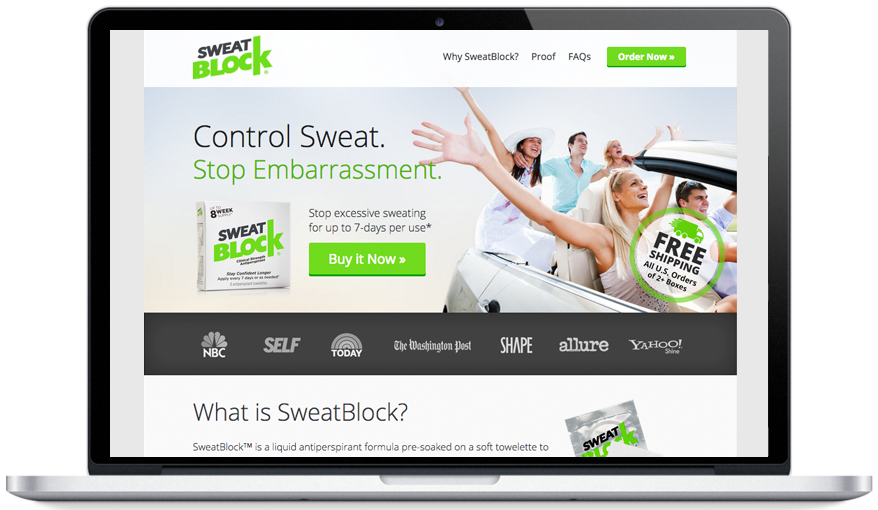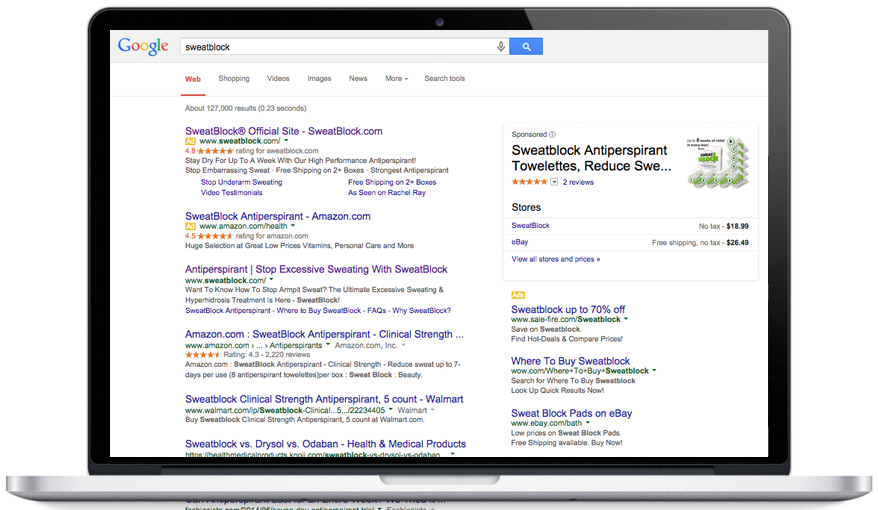 Challenge
Optimize a well performing, but break even campaign by lowering cost per acquisition and show an ROI.
Solution
We first spent time working within the accounts built by another firm to determine how they were setup and the focus of each campaign. We began optimization by removing poorly performing keywords, fixing ad group themes, and creating new ads and initiatives.
Results
After determining an optimization strategy we were able to shed significant bad spend while simultaneously bolstering good spend. Each consecutive month showed significant gains, by the third month we were able to increase revenue significantly and were able to drop spend by half. Now each month spend drops and returns continue to rise as we optimize for performance and ROI.
From the client
These guys has built such a strong relationship with our organization that we consider them an extension of our I.T. department. We know that service is just a phone call or e-mail away and that we will receive the same level of they always makes us feel like we're their #1 customer.